Hotel Le Castel, your hotel next to Angers and the Loire Valley Castles
In the heart of Maine-et-Loire and its vineyards, close to Angers, the hotel Le Castel welcomes you in Brissac-Quincé facing the highest castle in France: the castle of Brissac. Its ideal location at the gates of Angers will allow you to discover this grandiose monument and its history, but not only! Indeed, it is not the only fortress belonging to the Loire Valley Castles that is located within a stone's throw of our establishment. The location of our charming hotel near Angers, is also conducive to visiting the famous castle of the Dukes of Anjou, while being located near the vineyards and the exhibition centre of Angers. By staying at Au Castel, you will enjoy a stay full of history, relaxation, gastronomy and discovery!
Hotel near Angers : stay in front of the Château de Brissac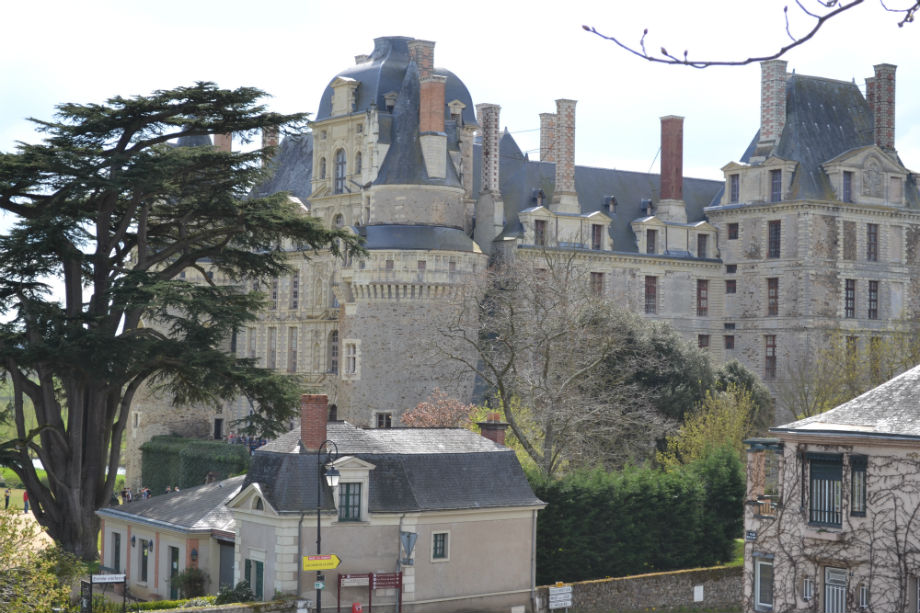 You will appreciate the three-star comfort of the rooms, exceptional for its category, as well as the personalised welcome you will receive from the hotel team.
The spacious rooms can accommodate up to 4 people. Ideal for a relaxing stay after a day of work for professionals or for holidaymakers coming with their families near Angers. A tasteful decoration and an intimate atmosphere give an extra dimension to the quality of the services offered. Breakfast is served as a buffet in the dining room or on the terrace as well as in your room. In the summertime, the hotel's terrace, facing the castle of Brissac, will welcome you for breakfast but also for aperitif and relaxation, with a library of more than 600 beautiful books at your disposal. To eat, take advantage of the hotel's exceptional location and the small restaurants located nearby.
Hotel des Chateaux de la Loire: Enjoy a privileged geographical location in Maine-et-Loire
The charming hotel Angers Le Castel offers you the opportunity to enjoy a pleasant stay in Maine-et-Loire, close to the history of France and its unmissable Loire castles, in an exceptional environment where serenity reigns in the hotel's gardens. Do not hesitate any longer, and book now your stay at the Hotel Le Castel near Angers in Brissac-Quincé.